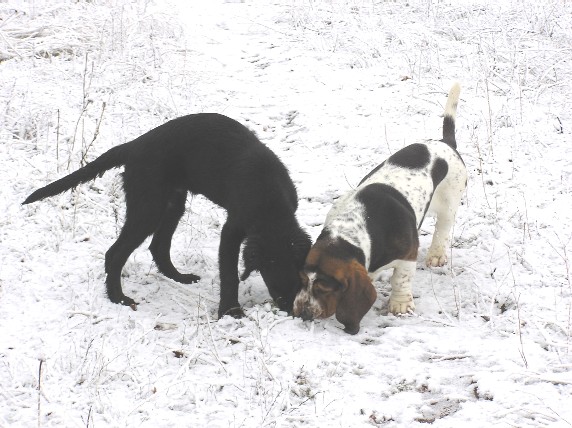 Noble Spot and Timmy, Image courtesy of Joe Gonyeau, Oxboro Images.

These are the sibs, a SUMD (Timmy the flat coated retriever) and Nobel Spot. They better be ready for a real man dog coming their way soon! Ernest who is happy to be home (sort of, its boring here) is going to descend upon Rancho Oxboro soonly.
I cannot believe that not only is my beautful sissy in the house, but so is Lola! and Spot! and Timmy! I cannot wait to hide behind Timmy.
Ernest, who waits in the dark of the house for his peeps to come rescue him and plug back in the Christmas lights